I hope all you UK mums are spoiled rotten for
Mother's Day.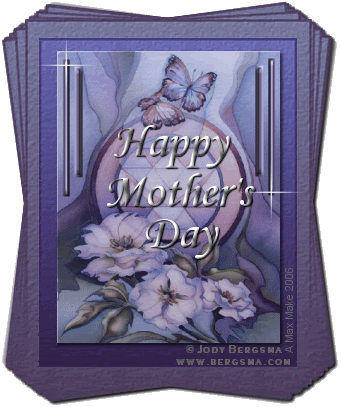 Start your day with a lovely lie in ... with no alarm clock interrupting your dreams ... breakfast in bed ... a day of pampering and pandering to your every whim ... a lovely meal in your favourite restaurant or something special cooked by a loved one and served with a nice glass of your favourite tipple with soft candlelight flickering across the table. Finish the day with a long bubbly soak and (if you're very lucky) a sensual body massage before snuggling up to dream more rainbow dreams. Aaaaahhhhhh bliss.



Well not for me!!


I have to get up at 6.30am because the children are bowling in a Ten Pin Tournament near Glasgow, a journey of almost an hour and half and we have to register at 8.30am. Eeeeeek !!! Will spend all day hanging around a boring bowling alley with disinterested staff who couldn't care less that you haven't had your caffeine quota yet and don't give a hoot about the fact that your kids don't like chips with everything. Don't suppose we will get home much before 9pm when there will just about be time for a bath and bed ready for school on Monday. Sounds like fun huh??

However ... on the plus side ... I will be spending Mother's Day with my wonderful children ... something that so many mothers are unable to do ... so for that I am truly grateful and my thoughts will be with those who are seperated from their children, for whatever reason.

There is no greater gift than the gift of Motherhood ... treasure it ladies and enjoy your special day, whatever it may bring.
Happy Mother's Day.